[MC – June 13, 2020] – Pakistan's international fame cricket star Shahid Afridi just communicated to his fans via Twitter that he has tested positive for COVID-19.
Afridi is the fifth cricketer known to have contracted the aforementioned disease. South African first-class cricketer Solo Nqweni and Pakistan's former opener Taufeeq Umar also tested positive for the same virus.
Pakistani actor Mahira Khan responded to Shahid Afridi's tweet and hoped he felt better soon.
Pakistan Cricket Board prayed for his swift recovery, and so did many of his fans and followers from across the globe.
Shahid Afridi's appeal for donations to help people affected by the deadly virus in Pakistan has had overwhelming support from leading cricketers.
"We had to start the campaign in an emergency and things had to be sorted out. We had to do it really fast because in a country where there is unemployment, poverty, it is important to take quick action. It was a challenging task for all of us in the Foundation to go among the people and distribute ration," Afridi said in an interview
Shahid Afridi has been working tirelessly with his Shahid Afridi Foundation (SAF) to support the needy. SAF was founded in March 2014 by Shahid Afridi. SAF is a non-profit organization registered in Pakistan, which was coined with the aim to improve the conditions of the most destitute communities of society. Today, SAF is a global organization with a presence in North America, Europe, Middle East, Africa, and the Asia Pacific.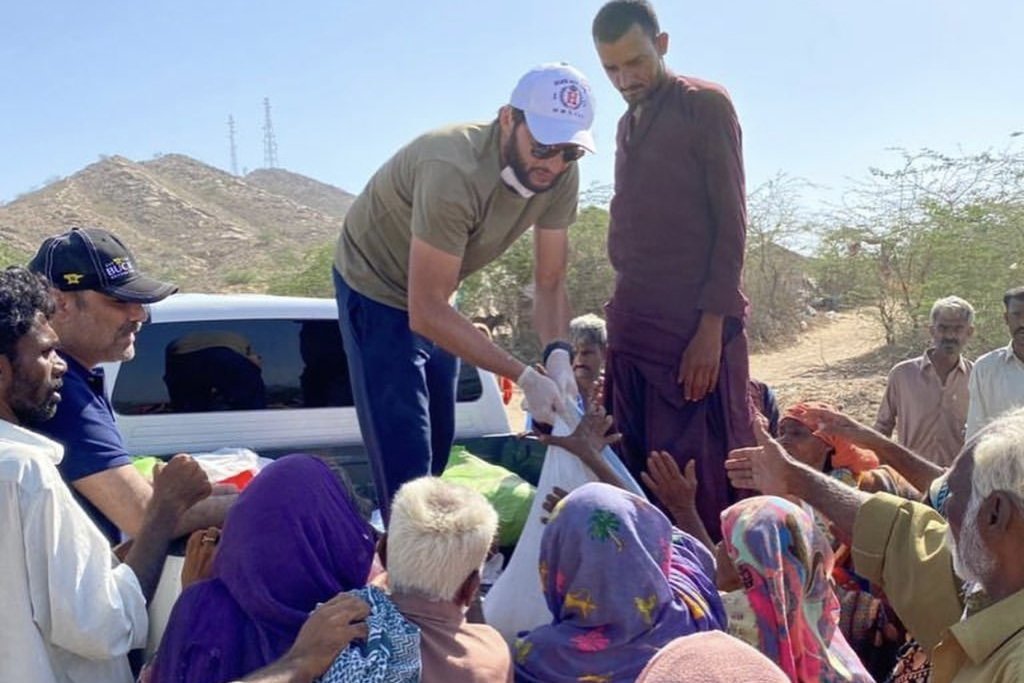 The legendary Pakistan all-rounder retired from international cricket in 2017, ending an illustrious 21-year career.
Canadian Prime Minister Justin Trudeau has in the past extended support to a fundraiser held in Vancouver for Shahid Afridi's charity. In 2018, an annual fundraiser by Islamic Relief Canada was arranged in Vancouver, Canada and the prime minister of Canada, Justin Trudeau, requested people to contribute to the Shahid Afridi Foundation for helping it make a hospital in Pakistan.
Earlier, former India batsman Gautam Gambhir wished Afridi a speedy recovery from coronavirus. "Nobody should be infected with this virus. I have political differences with Shahid Afridi but I want him to recover as soon as possible," Gambhir told the media.