[June 30, 2020] Pakistan's national carrier has been suspended from flying from Europe for six months. The European Union Air Safety Agency (Easa) has withdrawn "third country operator" authorisation from Pakistan International Airlines (PIA) for six months from 1 July as per the latest reports on Pakistani and International media. The ban also applies to the UK.

The decision follows the crash of a PIA Airbus A320 on a scheduled flight from Lahore to Karachi on 22 May. Ninety-seven passengers and crew died after a botched "go-around" that damaged the plane on a first attempted at landing. The preliminary report found the captain and first officer disregarded standard procedures and ignored alarms.

PIA's Twitter account came out with a series of tweets on this development.
There was a time when Pakistan operated one of the best airlines in the world. The airline initially began its operations as Orient Airways in Calcutta in 1946, later shifted operations to a newly independent Pakistan in 1947.
In 1955, the airline was nationalized and renamed Pakistan International Airlines (PIA). It was the same year the airline started international flights, with a service to London, via Cairo and Rome. PIA had then acquired the Lockheed Super Constellation and become the leading Asian airline to acquire a jet aircraft with the induction of a Boeing 707. It was also the first non-communist airline to fly to China.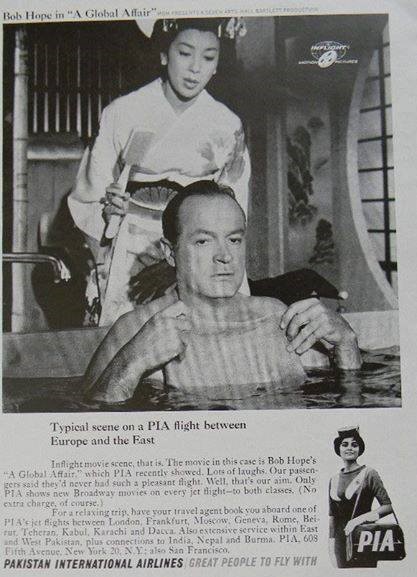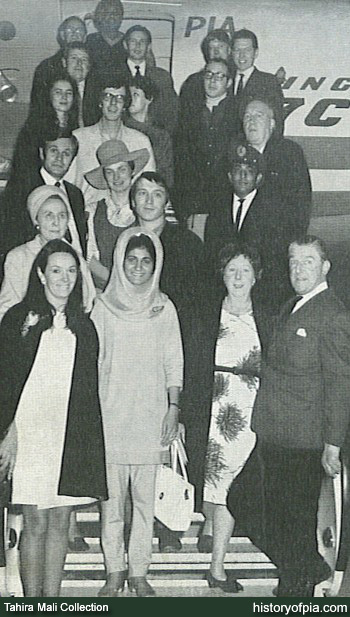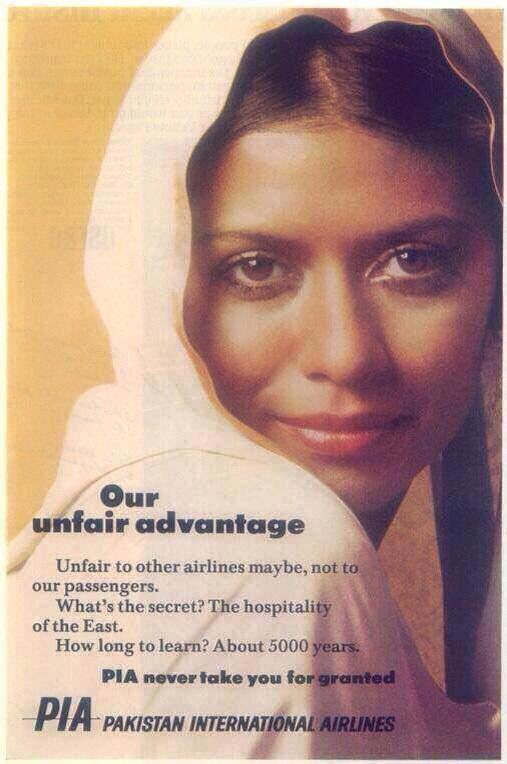 These ads, mostly from the 1960s, provide a glimpse into the golden age of PIA, when there was something thrilling about taking a flight. That was also the golden age of PIA advertising as well as it had something to boast about.
The airline's slogan was coined by a Pakistani writer and it received an extraordinary endorsement from Jacqueline Kennedy, who, after a flight in 1962, hugged the pilot and repeated the tagline, 'Great people to fly with'.
The current government of Pakistan had made election campaign promises to uproot corruption from the country and bring forward its glorious potential, and a system based on merit throughout the country.
According to APP, the national flag carrier Pakistan International Airlines (PIA) Tuesday said it had been allowed overflying over the European Air Space, besides getting a four-day breather to operate flights for the stranded Pakistanis.
A late night announcement said PIA's three destinations, including Oslo, Milan and Paris, would be affected by the ban by the European Union Air Safety (EASA), however no restriction had been placed on overflying, a PIA source told APP.
The PIA would be filing an appeal next week and would try to sort out the issue within the shortest possible time, the source said.
Cover Photo: PIA aircraft at Toronto Pearson Airport – MainstreamCanadian.ca | Image Archives: History of PIA