Popular Bollywood star Aamir Khan, currently touring Turkey, met with Turkey's First Lady Emine Erdogan, and India has erupted with criticism.
Indian Twitter users started trolling the actor after the First Lady shared her pictures with Aamir Khan. "I had the great pleasure of meeting @aamir_khan, the world-renowned Indian actor, filmmaker, and director, in Istanbul. I was happy to learn that Aamir decided to wrap up the shooting of his latest movie 'Laal Singh Chaddha' in different parts of Turkey. I look forward to it!" she wrote on Twitter and shared pictures of her meeting with Aamir Khan.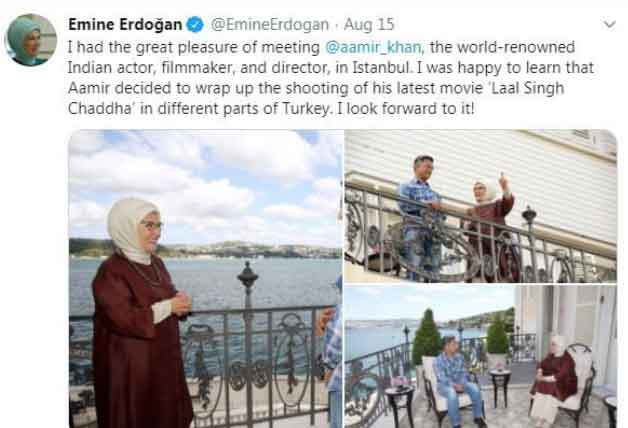 Turkey will be the set for internationally renowned Indian actor Aamir Khan's upcoming film "Laal Singh Chaddha", Turkey's Culture and Tourism Ministry had announced last week.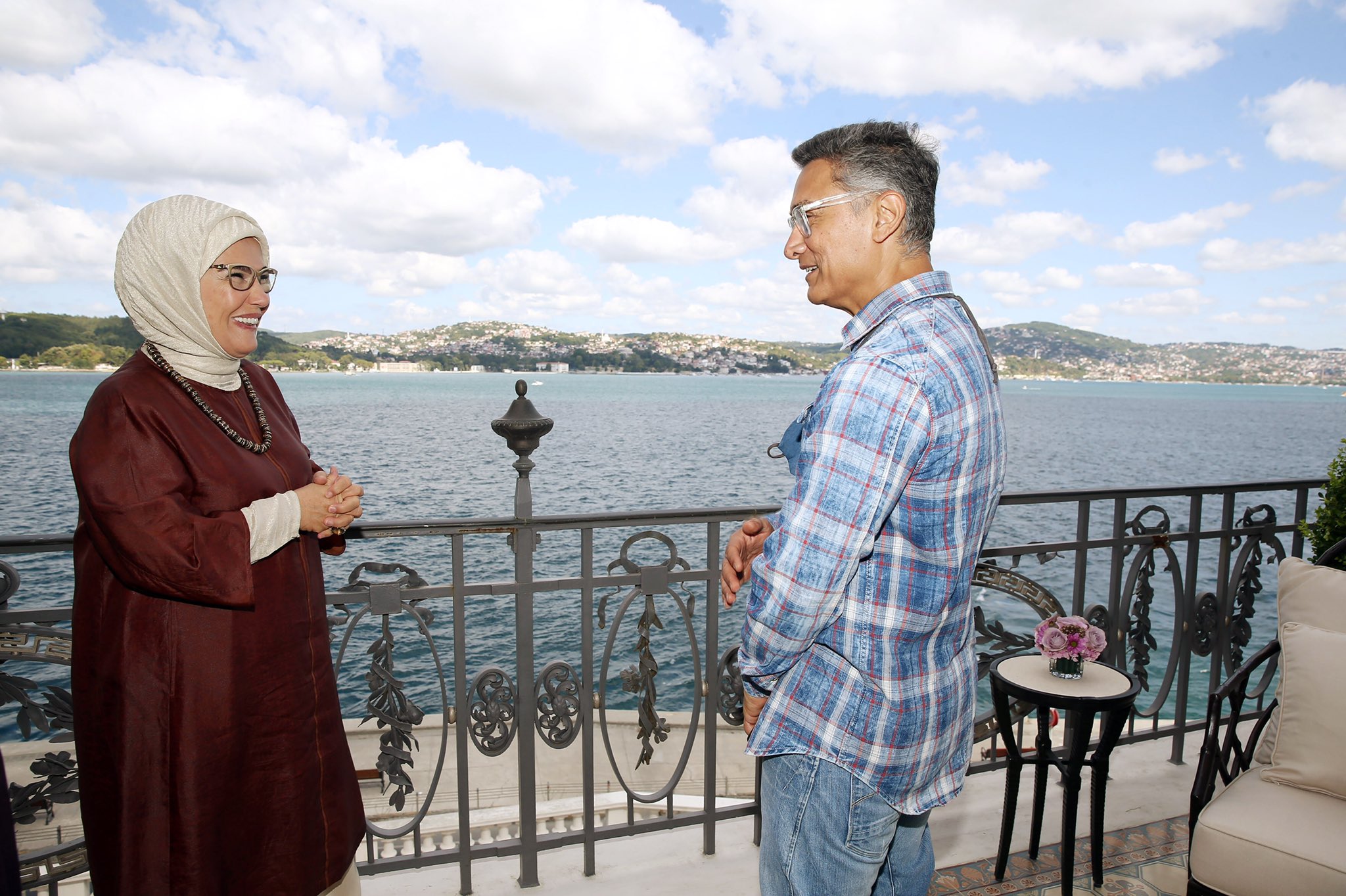 According to Turkish media, the Bollywood superstar will complete the remaining half of his film, which is a remake of 1994 U.S. comedy-drama "Forrest Gump" starring Tom Hanks, in Turkey as shooting in India had been on hold due to the coronavirus outbreak, according to Turkish Ministry's statement.
Aamir Khan had stopped shooting his movie "Laal Singh Chaddha", in India, and started looking for alternative locations including Turkey. The Bollywood star is expected to shoot the rest of his movie in multiple Turkish provinces including the Mount Demirkazık in Niğde, Adana and Istanbul as per reports in Turkish media.
The Bollywood star has big fan following in Turkey, and fans had been tweeting pictures from this recent trip to the country.
Why is India criticizing the Bollywood star?
On Monday, as soon as the pictures of the Bollywood star with Turkey's first lady went viral, a large number of Indians expressed their disappointment with the Khan-Erdogan meeting at a time when the relation between India and Turkey are strained.
Turkey openly backs Pakistan on the issues related to Kashmir and has given pro-Pakistan statements on Kashmir, after India revoked Article 370, which has been a sensitive issue between the two nations.
While many fans were unhappy with Khan, others urged everyone else to be prepared to dislike the trailer of his upcoming film when it releases. Some even stated that after the dislikes that "Sadak 2" trailer received, Aamir Khan should be prepared for the same for his film's trailer.
Some ardent fans of Aamir Khan sided with the talented actor for meeting up with Mrs. Erdogan and called out the growing rise of intolerance in the country.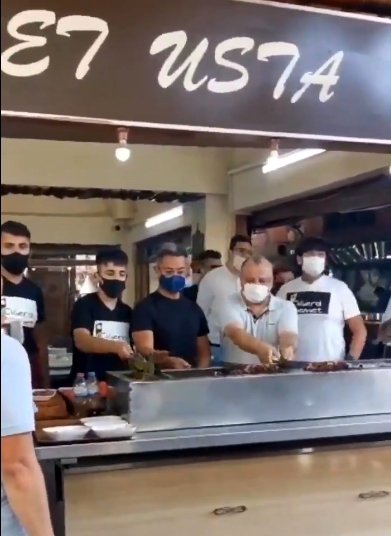 Aamir Khan, while in Turkey, toured the historical Kazancılar Çarşısı (Boilermakers' Bazaar) which is dotted with restaurants offering the renowned Adana kebab. He even cooked the kebab by the fireside for a while before tasting the world-renowned kebab, reported Daily Sabah.
Via Twitter.
The release of "Laal Singh Chaddha" was postponed to Christmas 2021. The film also stars Kareena Kapoor Khan, Mona Singh and Tamil star Vijay Sethupathi. The movie was previously scheduled to hit the theatres on December 25 this year.
The information, facts, analysis, commentary or opinions relating to trending news, appearing in articles on this website do not reflect the views of this website and its management team, and we do not assume any responsibility or liability.